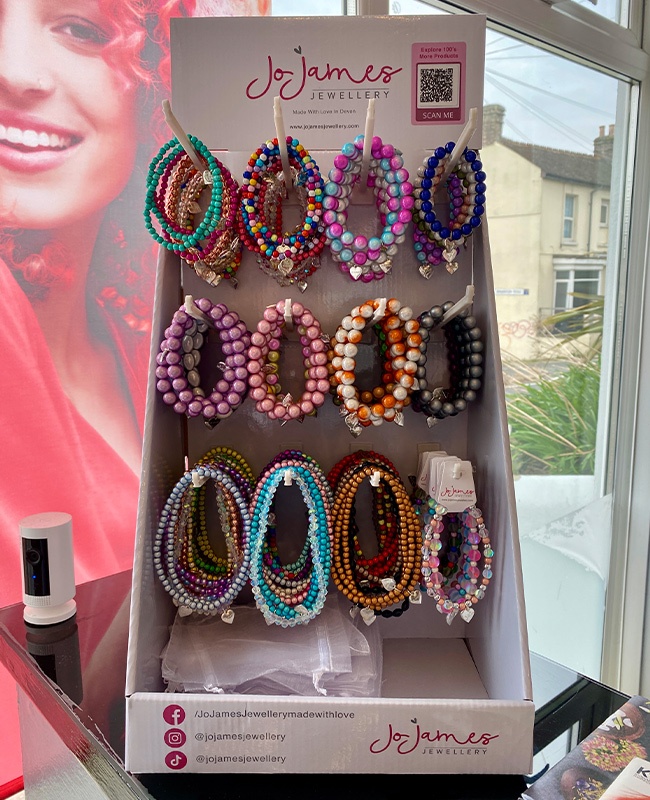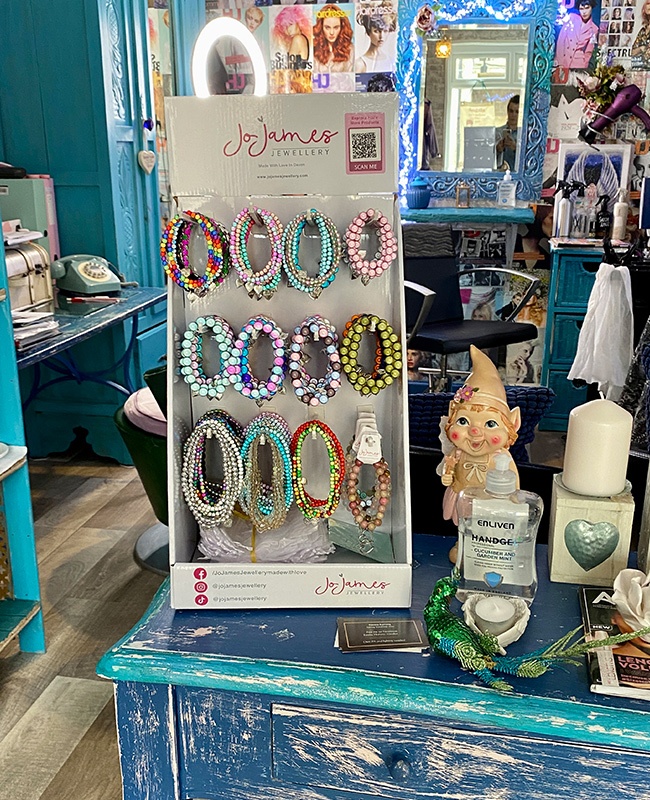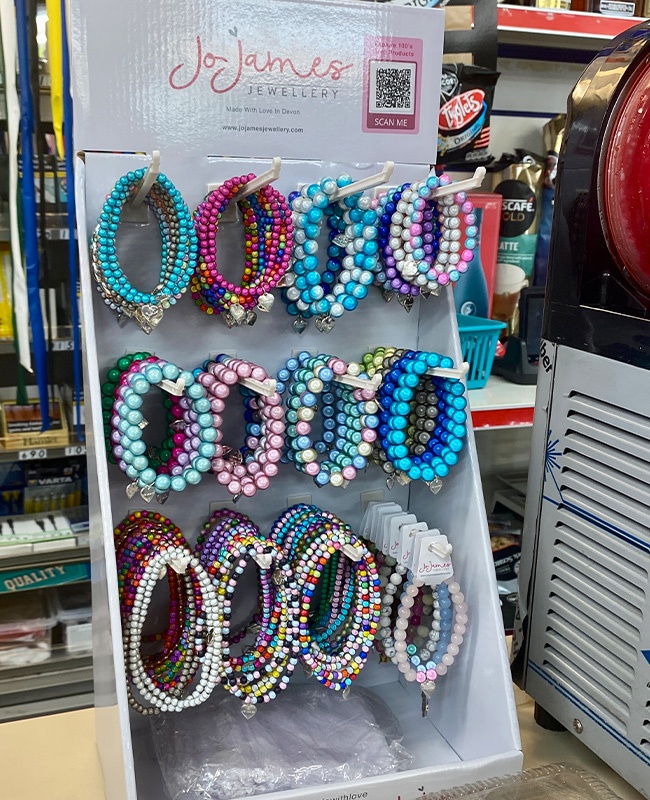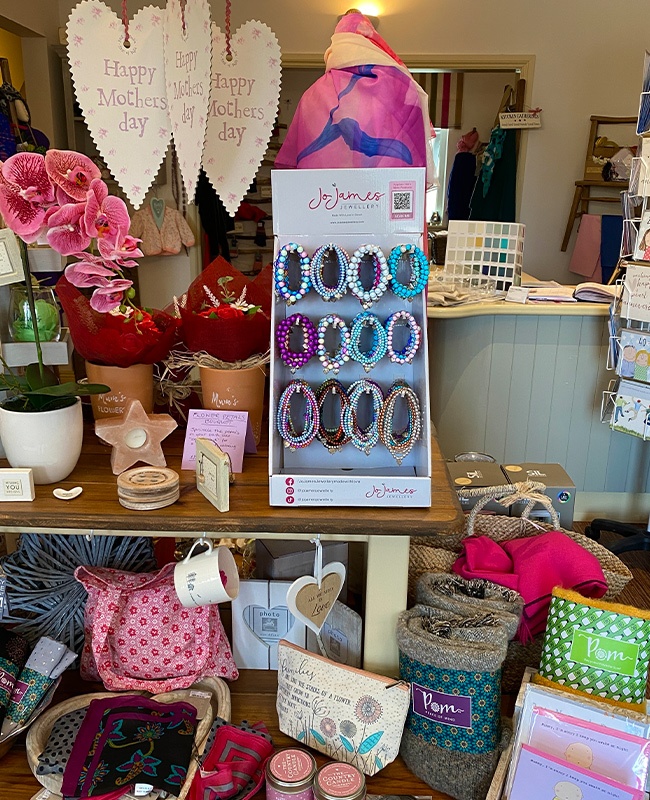 Become A Jo James Stockist
Own a salon, camp site, retail store or anywhere similar? Want to stock beautiful jewellery with no financial cost to you? Introducing the Jo James Jewellery Stockist programme. You can sell our products in your retail environments and we manage the whole thing for you. But what do you get?
We will provide you with one of our retail stands, complete with a wide variety of products.
You only pay for the stock when you sell, you will get a very competitive discount.
You also get all the resources you need to price our products.
We will regularly visit you (if you are local) and top up and change your stock.
When a customer scans your QR code, you will get credit back for any purchases the customer makes on our website, so you don't lose out on those sales.
We will promote your business on this page, our social media channels and through our marketing emails.
Does this sound interesting to you or want some more information? Get in touch with us today at info@jojamesjewellery.com and let's talk.
We are looking for enthusiastic, self-motivated people who want to be their own boss and earn an extra income. Become a consultant with Jo James and sell our beautiful products at market leading commission rates.
Introduce your friends to beautiful handmade jewellery by hosting your own party, and earn a little something extra for your generosity. There's just too much to love about Jo James jewellery to keep it all to yourself. Let the party begin!