Our Recent Blog Posts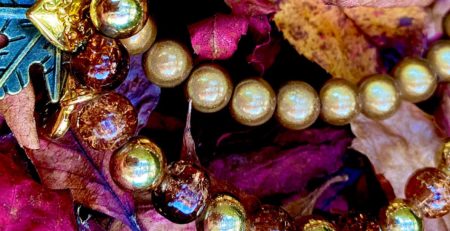 You might spend hours – sometimes even days or weeks – carefully considering what type of jewellery to buy.... read more
We are looking for enthusiastic, self-motivated people who want to be their own boss and earn an extra income. Become a consultant with Jo James and sell our beautiful products at market leading commission rates.
Introduce your friends to beautiful handmade jewellery by hosting your own party, and earn a little something extra for your generosity. There's just too much to love about Jo James jewellery to keep it all to yourself. Let the party begin!
About Jo James Jewellery
Handcrafted at her jewellery workshop in the heart of Devon, Jo James' striking reflective beaded jewellery is sure to brighten any day.
From its roots in the West Country, the Jo James glow now shines far and wide, with an array of beautiful jewellery for women and children of all ages.
Light reactive beaded bracelets, necklaces, earrings, anklets, rings, pendants and bangles are just some of the carefully crafted and unique pieces Jo and her team of professional beaders have created.
And it doesn't stop there, with keychains, car charms, wicker hearts, lanyards, hairpieces, jewellery gifts and children's jewellery among the many other products available from Jo James' online jewellery shop, her Devon workshop and a nationwide team of consultants.
What started with a twist (bracelet), made on the kitchen table of her Devon home, has grown into a love affair for Jo, whose passion for her glow beaded jewellery has spread rapidly since she started the family business in 2014.
Mesmerising illusion beads, which reflect light to create a hypnotic glow, are used in most of the jewellery pieces, and adorned with the signature Jo James silver jewellery charm.