Comments:

0
Post Date:
9 February 2021
---
Gromfrog
Healing stone jewellery is one of the hottest trends in the accessories industry today, and it's easy to see why. The sparkly blue hues of turquoise, and the unique landscape-like patterns of jasper are almost too much to resist. But the beauty of these healing crystals goes beyond aesthetics. Bursting with legend and cultural significance, healing stones have long been thought to rejuvenate both the body and mind.
What Are Healing Stones?
Almost all healing stones are mined from underground, absorbing the earth's energy as they form. And it's this close connection with the earth that is believed to give healing crystals their powerful rejuvenating properties. Cultures all around the world, including the Ancient Greeks and Egyptians, have felt that the energy in these stones could interact with the body's own energy field, sometimes known as chakra. This interaction would remove negative energy from the body, and encourage more positive energy to flow through.
What Do Healing Stones Do?
Healing stones are considered to be an alternative medicine. They are commonly used by practitioners to prevent disease, cure illnesses, and create better alignment between the mind, the body, and the spirit. The aim is to enhance overall health and wellbeing. By wearing the stones close to the body in the form of healing stone jewellery, the stones are said to boost physical and mental health throughout the day. And, of course, it certainly doesn't hurt that these natural crystals and minerals are stunningly eye-catching!
Types Of Healing Stones
There's no 'one size fits all' when it comes to healing stones. Each different healing crystal comes with its own unique history, lore, and belief, and its own unique healing and rejuvenation properties. There really is a stone or gem for practically everything, with some of the most common healing stones listed below: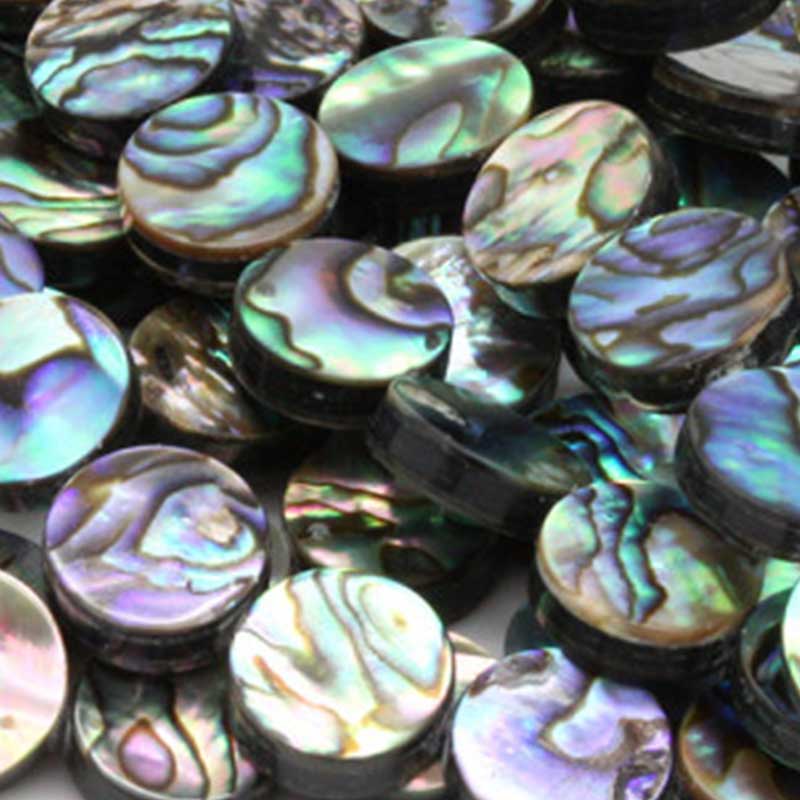 Abalone
Abalone shell jewellery comes from sea snails, and each community around the world has its own beliefs about the meaning of the shell. But one thing they can all agree on is that abalone is a connection stone.
Some believe it forms a connection to spiritual heritage, others to strength, and some believe it can form a direct connection with the gods. It's often used today to create a connection to our own intuition.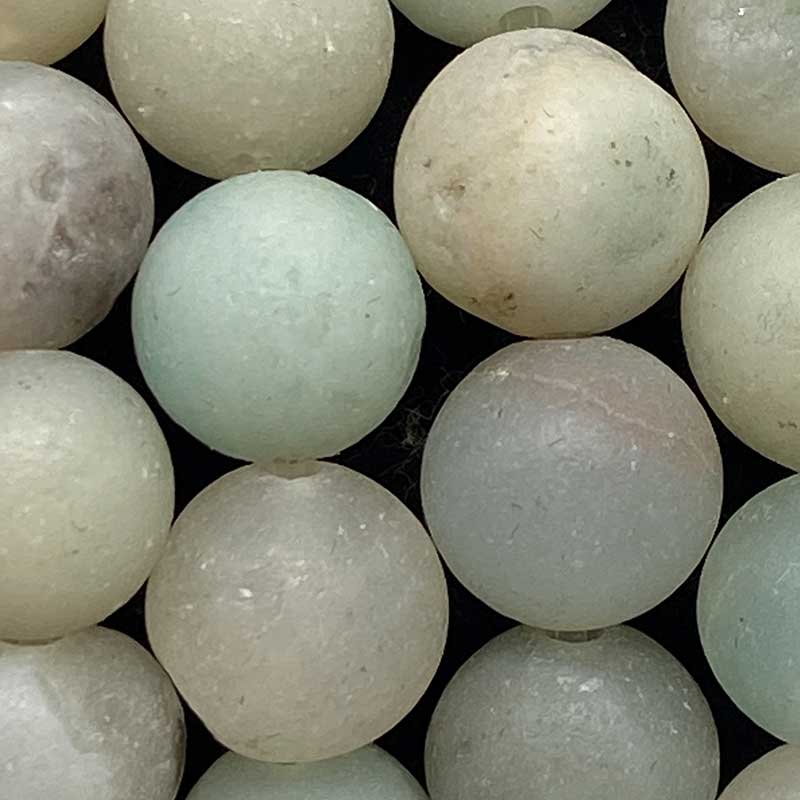 Amazonite
Amazonite is a mineral that naturally forms in a bold green colour, and it's this colour that makes amazonite jewellery so popular. It's also known as the 'hope stone', as it's believed to spread uplifting joy.
Amazonite has what's known as schiller, or adularescence; an optical illusion that makes the mineral appear reflective and shimmery. It's believed to remove darkness, and open the body up to light.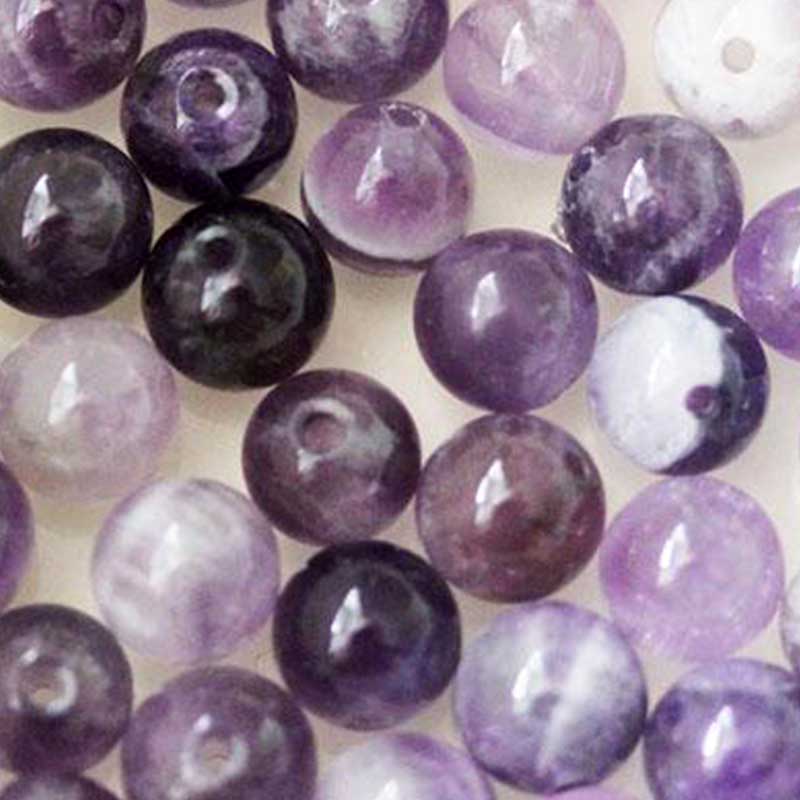 Amethyst
Amethyst is the official birthstone for February, but you don't need to be an Aquarius or Pisces to wear amethyst jewellery. The name comes from the Ancient Greek word 'amethustos', meaning 'not drunken'.
Because of this meaning, amethyst has long been associated with clear-headedness and clarity. It's often used to help improve focus, cleanse the spirit, and rid the mind of negative or destructive thinking.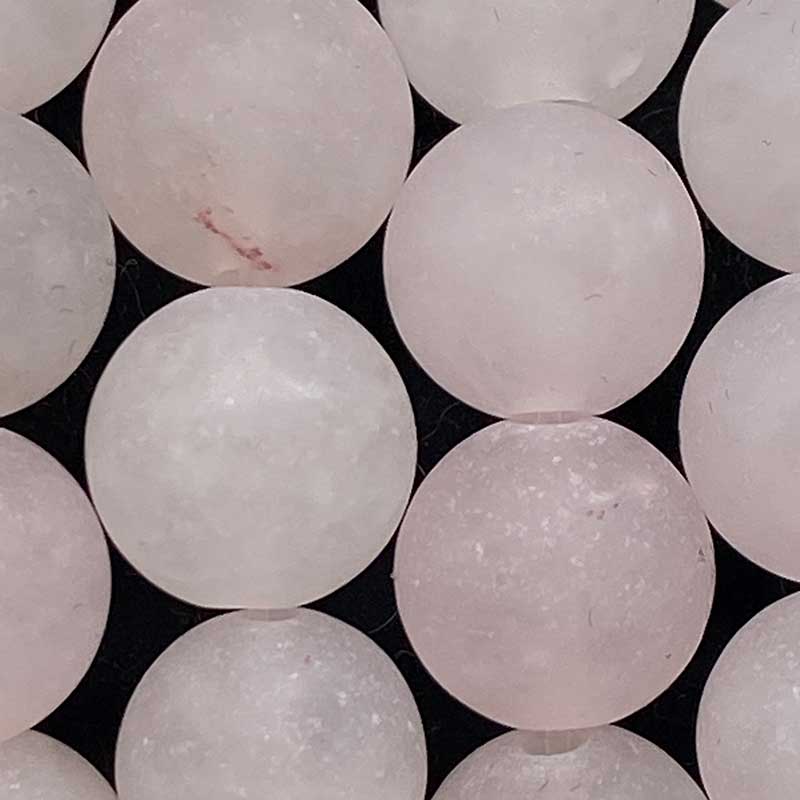 Rose Quartz
The mineral rose quartz has been used for many applications over the years, but it's most commonly considered to be a 'love stone'. That's because of its blush pink tones that give rose quartz jewellery its warmth.
Rose quartz is often said to help balance the emotions, particularly in terms of love and relationships. Many people use it to heal from disappointment and loss, and help remove feelings of anger or hurt.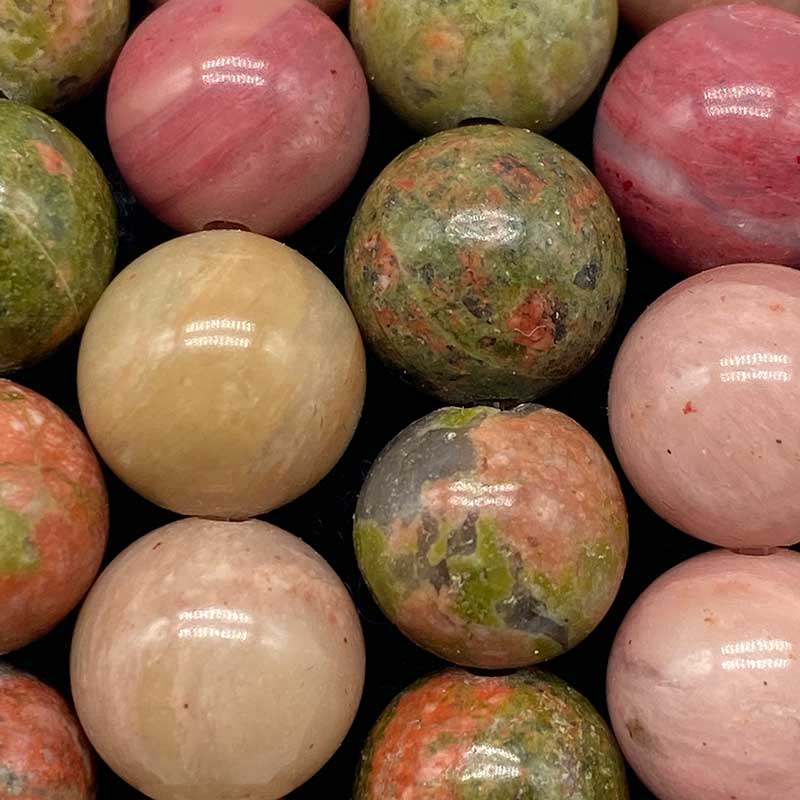 Jasper
A type of quartz, jasper jewellery comes in many different shades depending on iron content. The more iron, the redder the stone. Due to its colour, Native Americans called it the 'blood of Mother Earth'.
The blood of Mother Earth signifies health, recovery, and rebirth, and so jasper has become known as a stone for physical healing. It's believed to ease pain, improve vitamin absorption, and cleanse kidneys.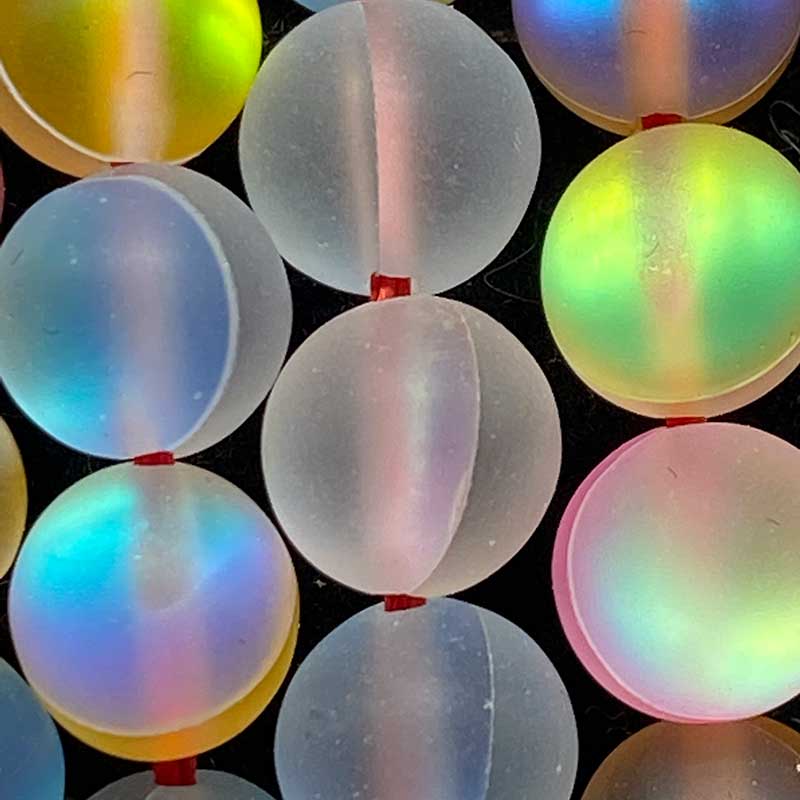 Labradorite
Labradorite is a mineral first discovered in Labrador, Newfoundland. What's remarkable about it is that, like the Northern Lights that were once said to be trapped inside the stone, it appears to change colour.
So labradorite is naturally known as the stone of transformation, and is said to build strength and confidence. Wearers of labradorite jewellery are believed to be guided and supported through change.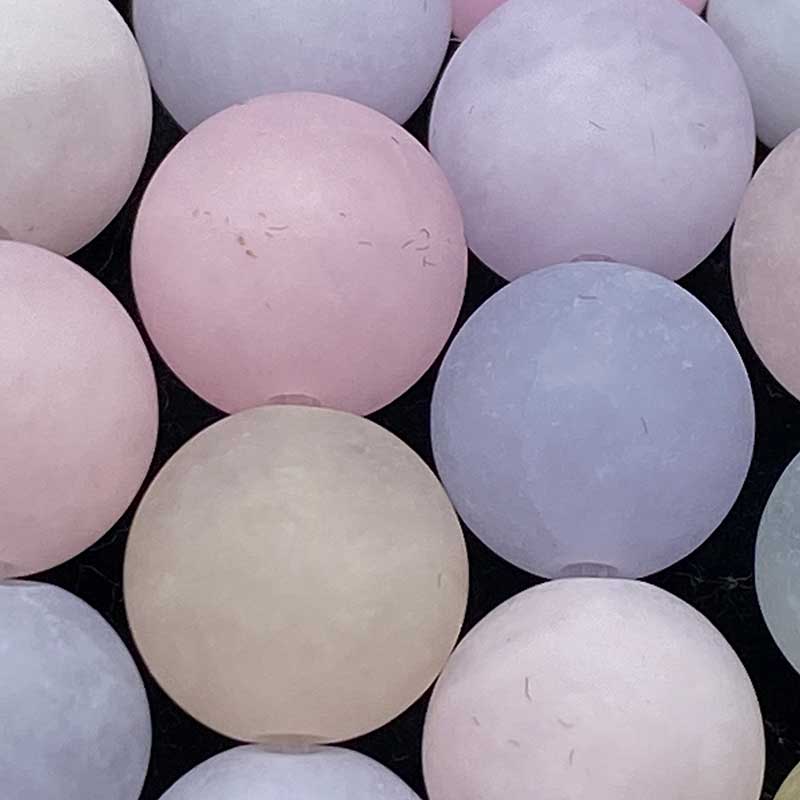 Morganite
Morganite is a mineral with an orangey-pink hue. And because of its colour, it's long been associated with the heart. In fact, morganite jewellery is one of the most popular alternatives for engagement rings.
Some say that morganite can help to keep the heart both physically and emotionally healthy. It's believed to keep the heart strong, and is often used to heal and mend from heartbreak.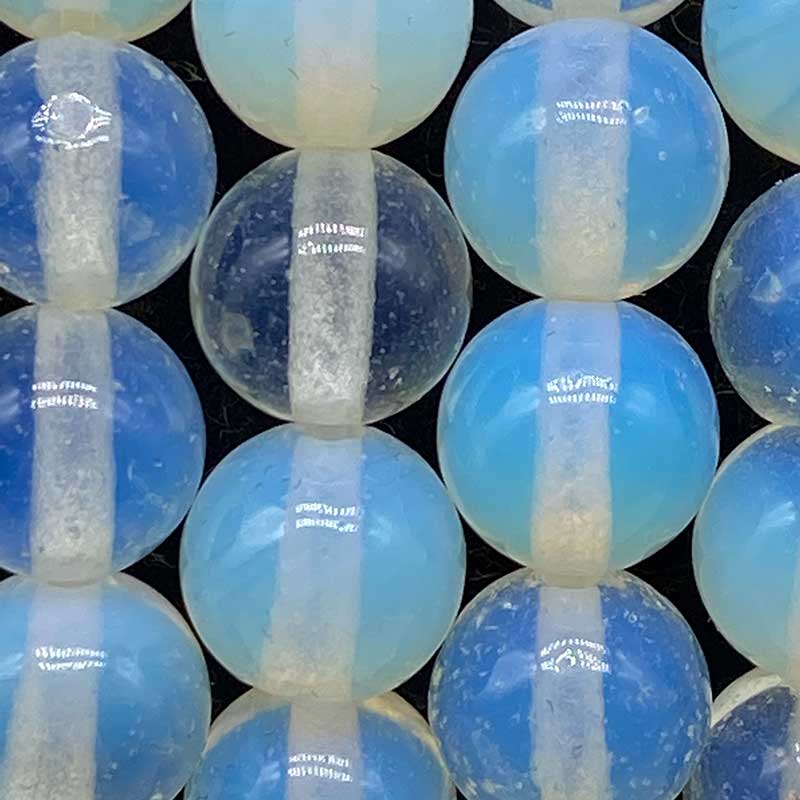 Opal
Opal is a mineral that's shrouded in superstition. It earned a reputation for being 'evil' in the 1800s with the publication of Walter Scott's "Anne of Geierstein", but many people believe it to be a powerful healer.
Said to have fallen to earth during a fierce storm, opal is associated with cosmic consciousness. Opal jewellery is believed to open the mind, banish negativity, and let new thoughts and ideas come rolling in.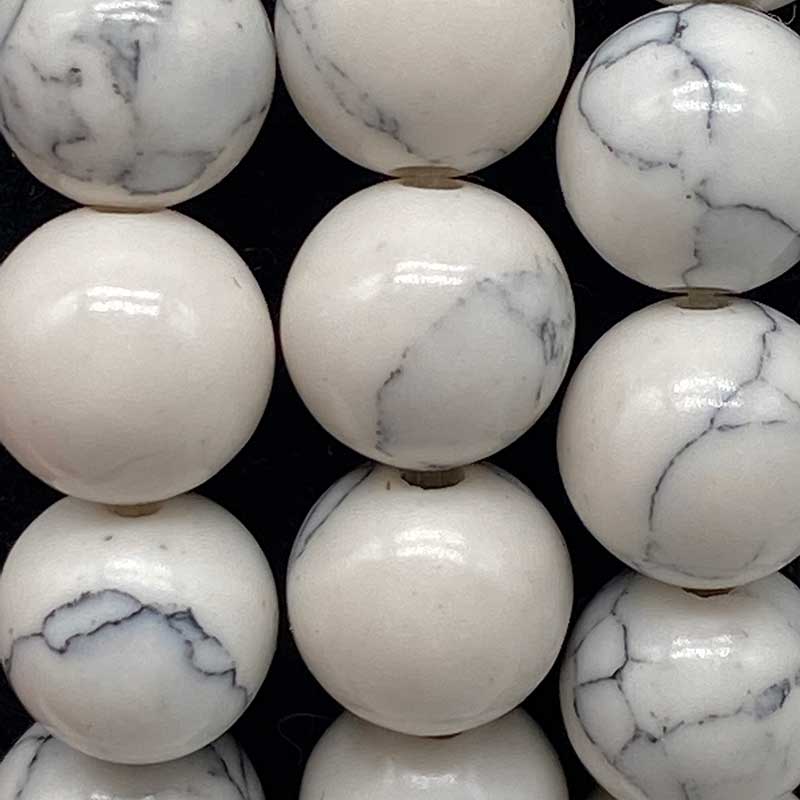 Turquoise
Turquoise is a gemstone that was once thought to change colour depending on the health of the wearer. While we now know that's not true, the idea of turquoise jewellery as a form of protection lives on.
It's said that turquoise can anticipate or predict problems relating to health and wellbeing, and take proactive measures to protect from harm. Its eye-catching blue/green colour is absolutely stunning, too.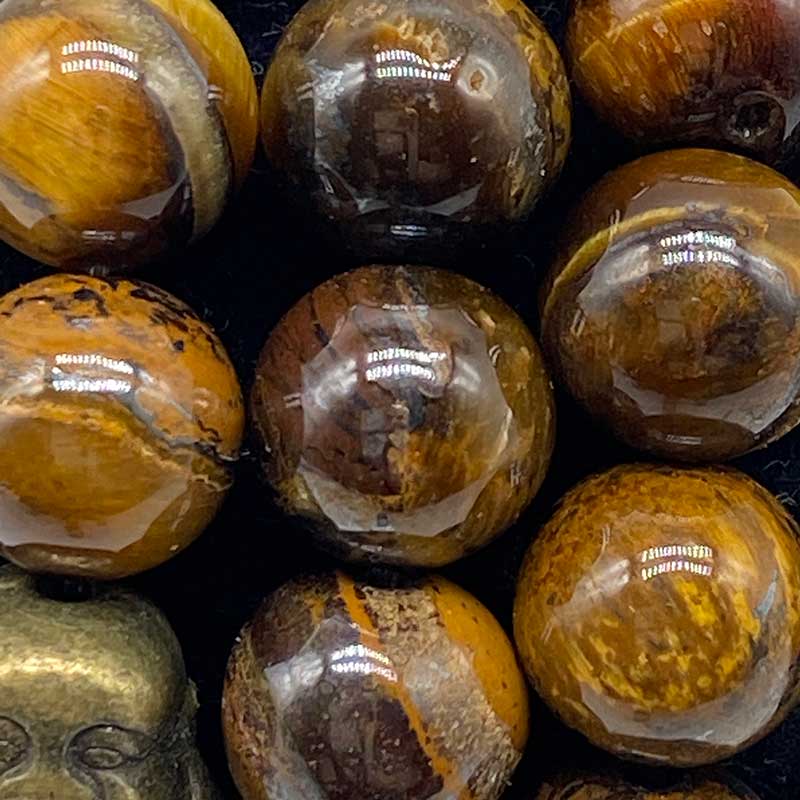 Tiger's Eye
Tiger's eye is a gemstone that does indeed resemble a cat's eye, with deep brown patterning and an almost glassy look. It's said to help people see clearly, so Tiger's eye jewellery is often worn by those with worries.
Tiger's eye is commonly used to dispel fears and get rid of intrusive, negative thoughts. It's also believed to improve focus, so it's often worn during guided meditation, or to better ground a person in reality.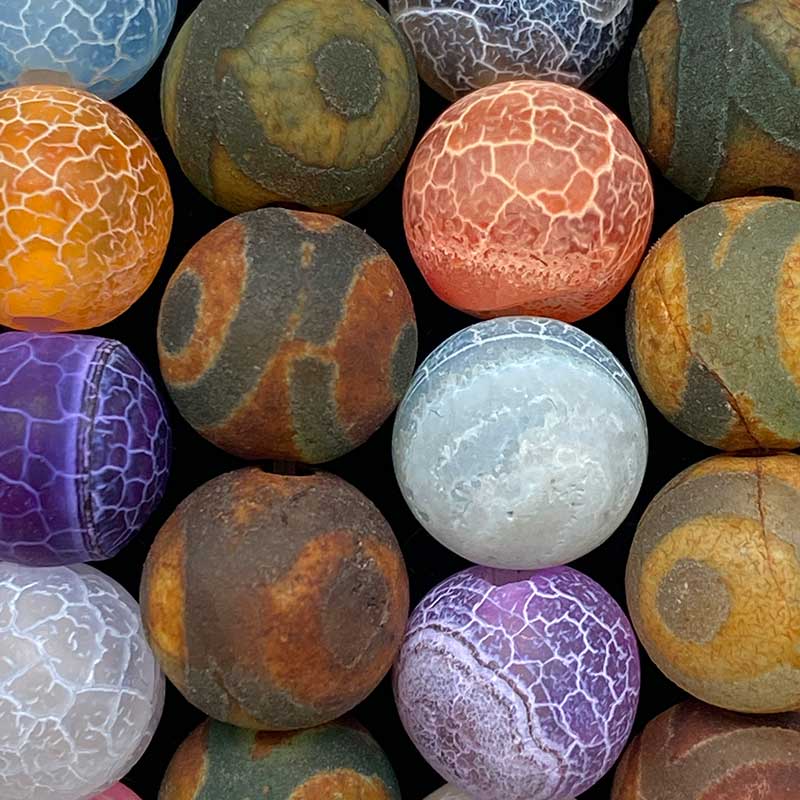 Agate
Agate is a semi-precious stone that comes in a huge range of different colours. Each colour exhibits a different metaphysical property, but one thing they all have in common is that they are said to be grounding gems.
Wearers of agate jewellery often report enhanced feelings of balance, stability, and strength, both physically and emotionally. The stones are believed to bring back balance when things can seem out of whack.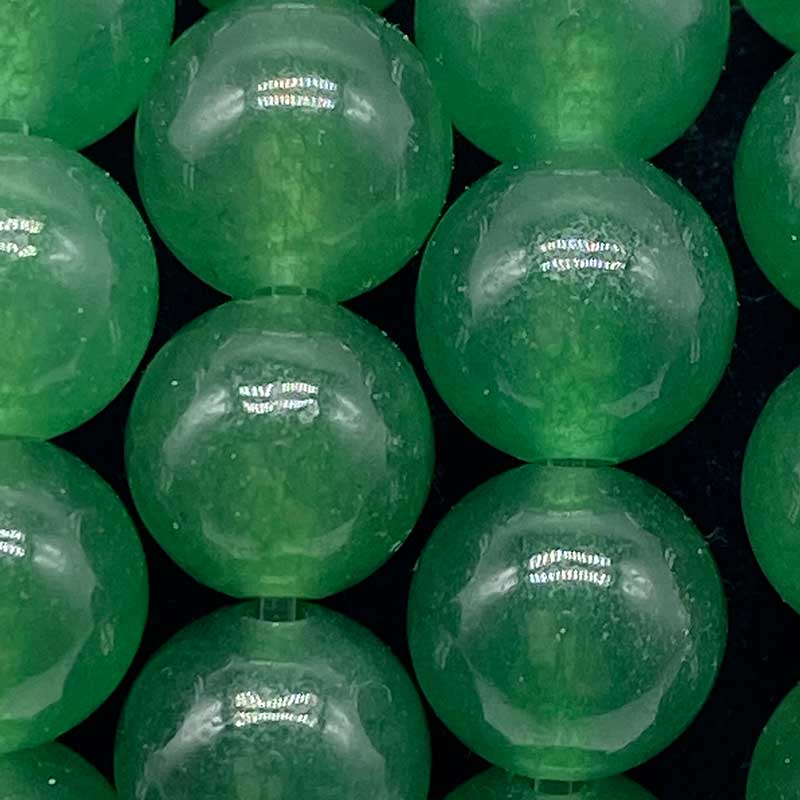 Aventurine
Aventurine is a gemstone that's a form of quartz. Although it can come in a wide variety of colours, it's most commonly found in an almost emerald green, and has a shimmery, light-reflecting appearance.
Because of the colour, aventurine was once used to create eyes in statues. Because of this, aventurine jewellery is now seen as a facilitator of clear sight, helping wearers to see the big picture.
Raw or Polished?
Although some healing stones, like tiger's eye, are naturally smooth and silky, many crystals are rough and rustic-looking in their raw state. So which is best?
Some people believe that raw crystals are the most powerful. Largely untouched and unmanipulated, it's often believed that these raw stones have a closer and deeper connection with the earth's energy. However, there are others who believe that polished stones are equally impactful. And with healing stone jewellery, the shaping and polishing can help to make the pieces look just as good as the way they feel on the skin.
Do Healing Crystals Work?
This is one of the most commonly asked questions, and the truth is that it's a difficult question to answer. That's because, while huge sums of money have been driven into researching and studying the effects of modern medicine, there are relatively few resources available for researching the impact of alternative medicine.
What we do know, however, is that the belief in the power of healing stones long predates modern medicine. Crystals have been used for thousands of years, across almost every country and every culture, for healing purposes.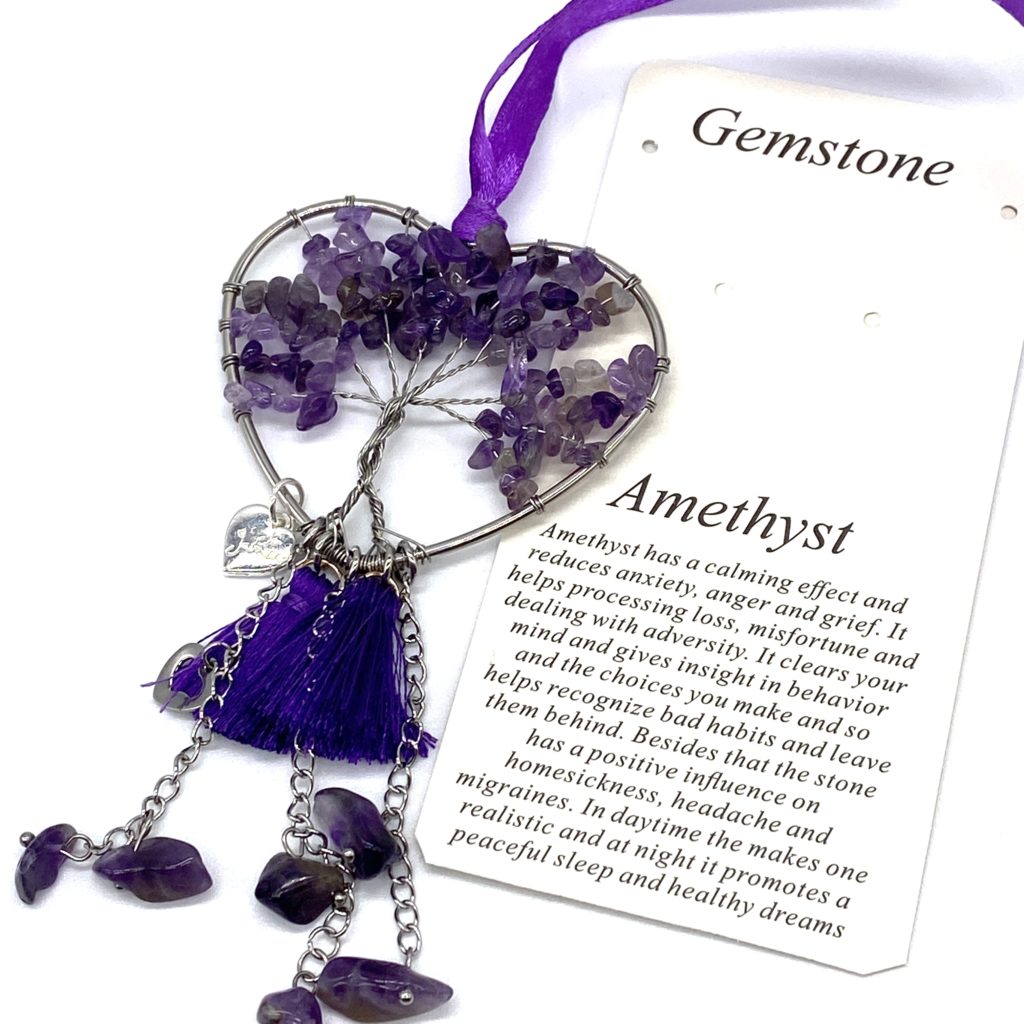 How To Choose Healing Stone Jewellery
There are two primary ways that people typically choose healing stone jewellery. The first is by researching the properties of each stone. The aim here is to find a crystal that can help heal the particular concern that they have, whether that's a physical health concern, or a psychological concern.
The second way is to choose a healing stone that corresponds to their birth month. Many healing crystals are birthstones, such as amethyst, agate, opal, and turquoise. Of course, you could always choose a healing stone simply because you love how it looks. There's nothing wrong with choosing jewellery because of its appeal!
Healing Beads
The Jo James Jewellery Well-Being Collection offers an extensive selection of healing and restoration beads. They're made from many beautiful healing crystals from all around the world. With a choice of bracelets, anklets, and earrings, as well as key rings and other accessories, the Jo James collection combines the healing power of energy-storing stones with the colourful, whimsical designs Jo is known for.