Comments:

0
Post Date:
11 November 2020
---
Jo James
We may not have been able to count on 2020, but what we can count on is jewellery's everlasting ability to evolve, to change, and to create new ways to accessorise in style. Next year, we predict that jewellery trends will become more individual and more personal than ever before. We expect a huge shift from subtlety to statement pieces, as more and more people strive to show off their character and personality through their fashion choices. We're helping you get ahead of the curve by outlining six of the most rapidly emerging 2021 jewellery trends. We think these will be hitting the fashion industry headlines next year!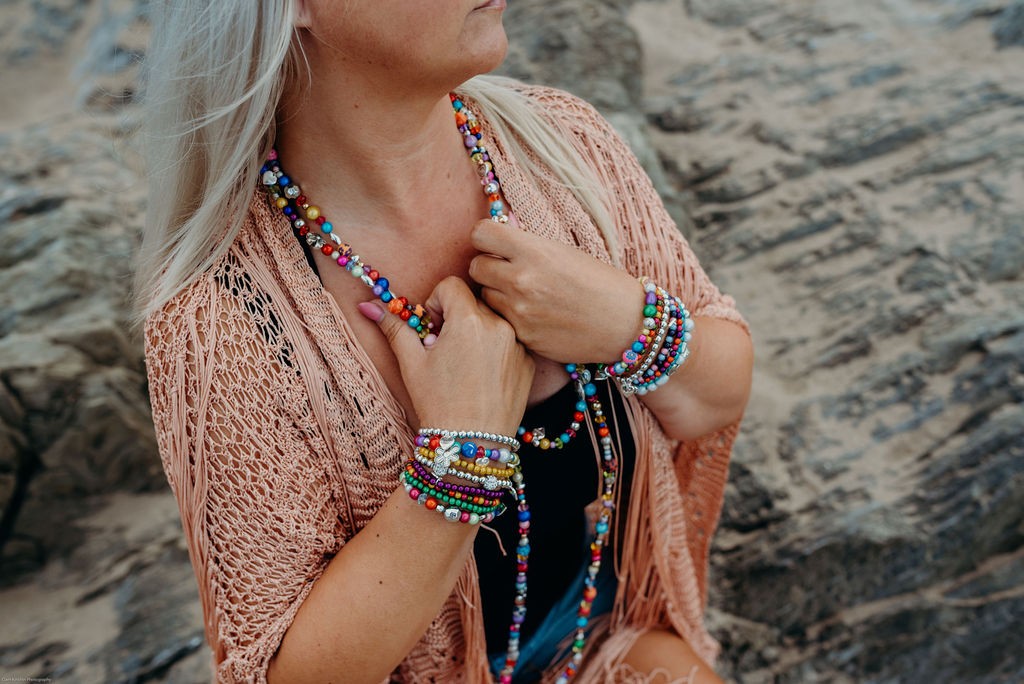 Stacking
Every 2021 jewellery trend is set to be firmly rooted in individuality. For years, consumers have been showing signs of shifting away from mass-produced accessories, preferring something with a little more personality. And next year, we predict that this idea will go one step further, with a trend for stacking jewellery. This allows wearers to mix 'n' match a huge variety of different styles to create their own look.
Jewellery has long been transitioning from something that looks good to something that feels good, for every single wearer. It's no longer just about fashion; it's about reflecting the inner 'you' in the outward appearance, and that's what stacking jewellery is all about. Wearers can create personalised combinations, ranging from bold statement stacks to a more understated muted beauty, with sterling silver stacking bracelets and beaded accessories. These can be worn individually, or in stunning sets.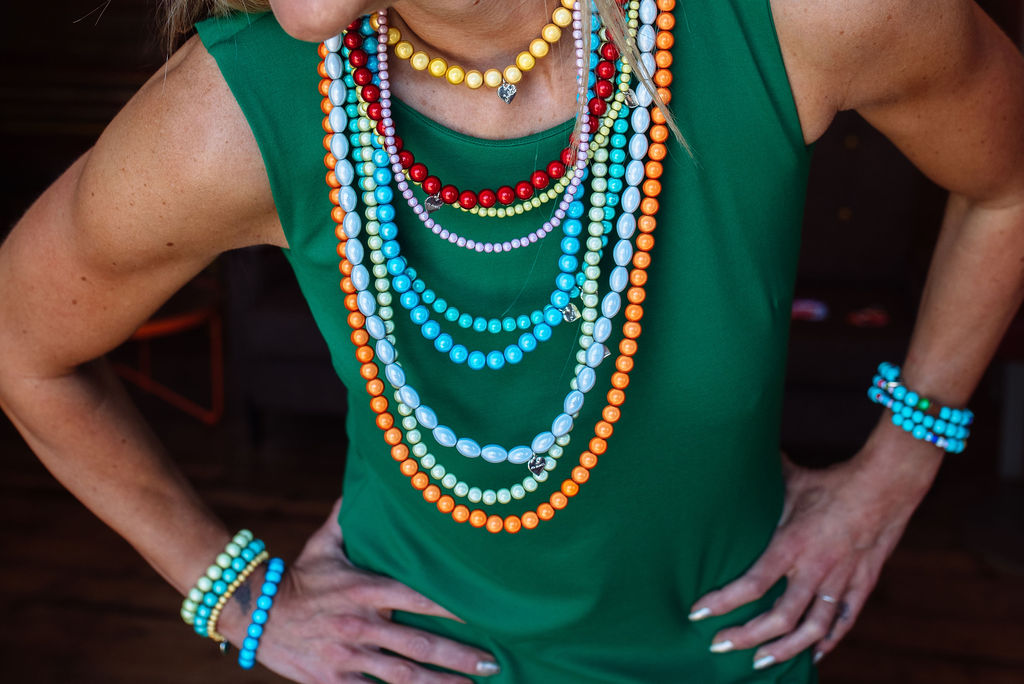 Strong Colours
The desire for individuality extends into our second predicted 2021 jewellery trend: strong colours. Vivid hues that make a statement are expected to become firm favourites next year, as consumers aim to stand out from the crowd and communicate their message and their story through their accessories. From boldly coloured bracelets to eye-catching anklets, bright shades, tints, and tones are right on trend.
While soft and understated shades of champagne, mink, and chartreuse aren't going anywhere – they're timeless classics, after all – what we can expect next year is more choice than ever before in bold colours inspired by nature. Think apple greens and cherry reds, rich cinnamons and chestnuts, deep grape and cranberry colours, and plenty of emeralds and turquoises. Aqua blue – and associated shades of mint, pale blue, and royal blue – are also expected to be big, with aqua being Dulux's 2021 colour of the year.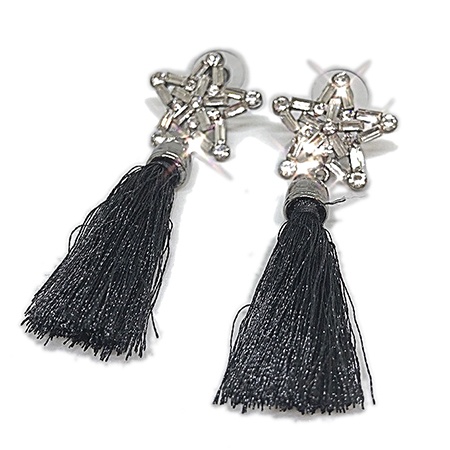 Tassels
While 2020 hasn't been particularly kind to tassels, they're a trend that has never really gone away. From ancient Egypt, to the Renaissance, to the Paris 2018 Haute Couture week – and beyond – tassels keep on coming back. And there's a very good reason for it. Tassels have the unique ability to be playful, mesmerising, and ornamental, all at once, making them a fantastic all-rounder for every occasion.
Tassels are definitely one of the most diverse adornments out there. There's everything from carefree, colourful, Caribbean-inspired tasselled palm earrings, to intricate filigree tassels reminiscent of the exquisite Portuguese craft. And somewhere in the middle comes the use of tassels as an otherworldly aesthetic, paired with stars and crystals to create an almost celestial look. Next year, we predict even more options in colours and lengths, making tassels a vital 2021 jewellery box staple.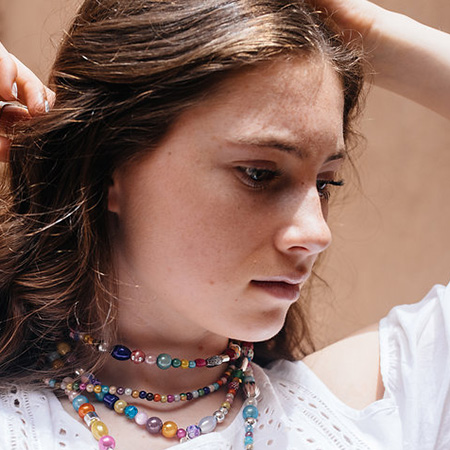 Chokers
A favourite of Queen Victoria, chokers have been around for years. They really hit their peak in the 1980s, immortalised through old photographs many would rather forget! Now, however, the concept of the choker is on the very cusp of being back in style, and is set to be one of the biggest 2021 jewellery trends… although the chokers of tomorrow are very different from the chokers we knew before.
Traditionally, chokers have been quite delicate and quaint, but not any more. Next year, we expect that the overall style of the choker – the close-fitting necklace – will remain. However, the actual design will shift from dainty to bold, incorporating large, light-reflecting beads that draw attention, and vivid colours that attract and delight. In 2021, chokers will transition from being symbols of understated elegance to being full-on statement pieces. They'll help to enhance any outfit with shimmer, shine, and a bit of 'oomph'.
Chandelier earrings
Taking their name from the impressive and often over-the-top light fittings, chandelier earrings naturally have a flair for the dramatic. This fits in well with the jewellery industry's widespread shift to boldness, and it's why these cascading earrings will surely be a hit in 2021. Replacing the former mix 'n' match studs trend, chandelier earrings will add flexibility, freedom, and movement to next year's style.
Many chandelier earrings mimic the Portuguese art of filigree, with metal twisted and crafted into intricate and ornate designs. This makes the earrings perfectly suited to special occasions where going above and beyond is the name of the game. Perhaps the best thing about chandelier earrings – and the reason for their highly anticipated comeback in 2021 – is that they're just as easy to dress down as to dress up. Paired with plain old jeans and a loose top, these earrings add an instant 'boho chic' vibe.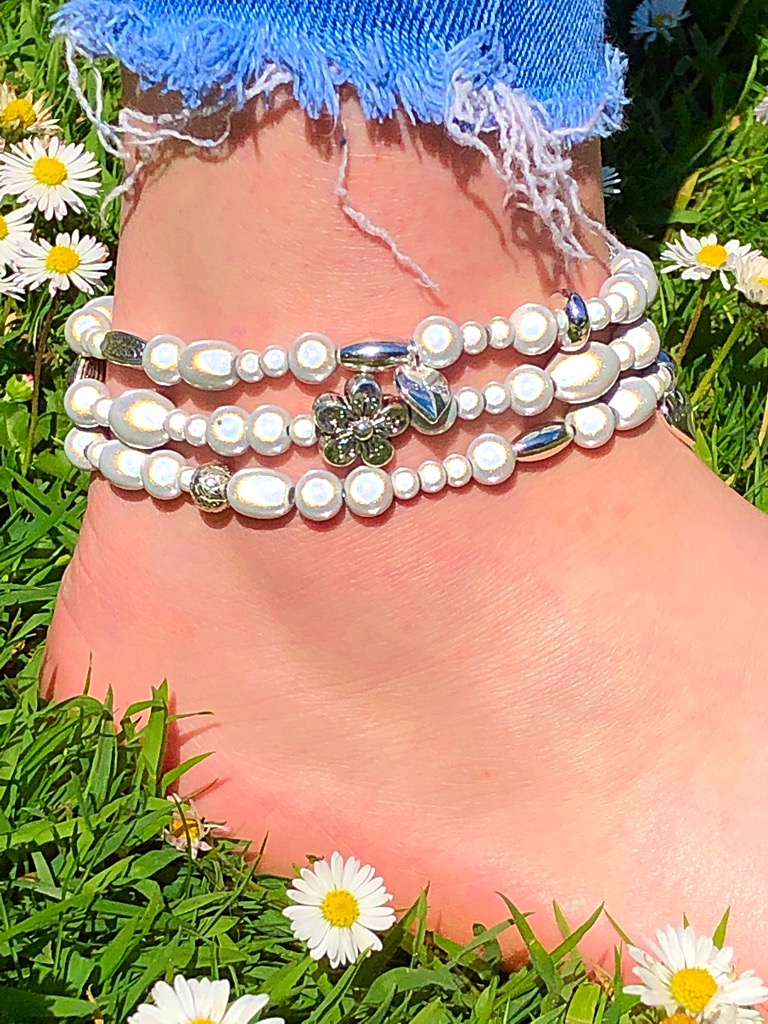 Vintage
It's not old, it's vintage. Retro and vintage styles are already making waves across many different design industries. From cat-eye frames to classic sideboards, old is in. Some even suggest that the avocado bathroom is ready for a comeback, although we'll believe that when we see it! In jewellery, we're expecting a step back to the older adornments – pearls and florals, for example – throughout 2021.
What makes this 2021 jewellery trend particularly interesting is that it's not just limited to adult jewellery. In fact, we believe that the vintage style will be especially popular with kids and teens, who romanticise a world that they were never a part of. Classic pearls and beautiful flowers will play a big role in 2021 jewellery design. They'll be incorporated into older styles such as cuffs, twists, and extra-long chains – these can be wrapped multiple times to create a stacked or layered effect using a single piece.